Pittsburgh Symphony Holiday Pops, Nothing Short of Tops!
JoAnn R. Forrester,
Roving Pittsburgher Reporter
Host of Empress of Biz #Podcast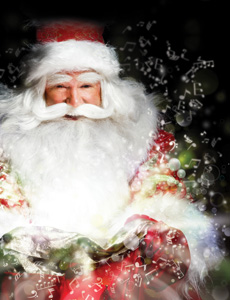 A great family holiday treat was presented to Pittsburgh "concert goers" by the Pittsburgh Symphony Orchestra, The Mendelssohn Choir, Attack Theatre, the Three Rivers Ringers, Chris Jamison and a very special appearance by Mr. Nicholas Claus at the Holiday Pop Concert. I wish this performance could have been broadcasted on television by all our major stations in the burgh to brighten everyone's holiday. The whole performance by all was uplifting, well executed and magical.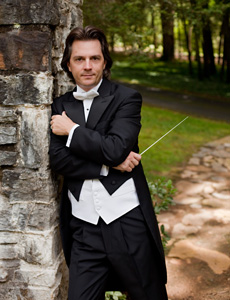 The Pittsburgh Symphony under conductor Daniel Meyer, well known to Pittsburgh audiences was superb. Mr. Meyer has a wonderful touch that brings out the best in the Pittsburgh Symphony Orchestra in a lighthearted and capable manner. He also worked exceptionally well with the other Pops presenters.
The Mendelssohn Choir , the Pittsburgh Symphony orchestra's "chorus of choice" directed by Acting Musical directory, Maria Sensi Sellner was delightful and it was a "grand treat" for the audience to be able to sing along with three Christmas Carols.
The Attack Theatre, directed by Peter Kope and Michele de la Reza,
was an exuberant part of the evening and their interaction with Mr. Claus was perfect. I must say Mr. Claus was wonderful with the young members of the audience. It made me wish I was a kid again and that I could have a special talk with Santa. The reactions of the youngsters on the "Santa Cam" were priceless.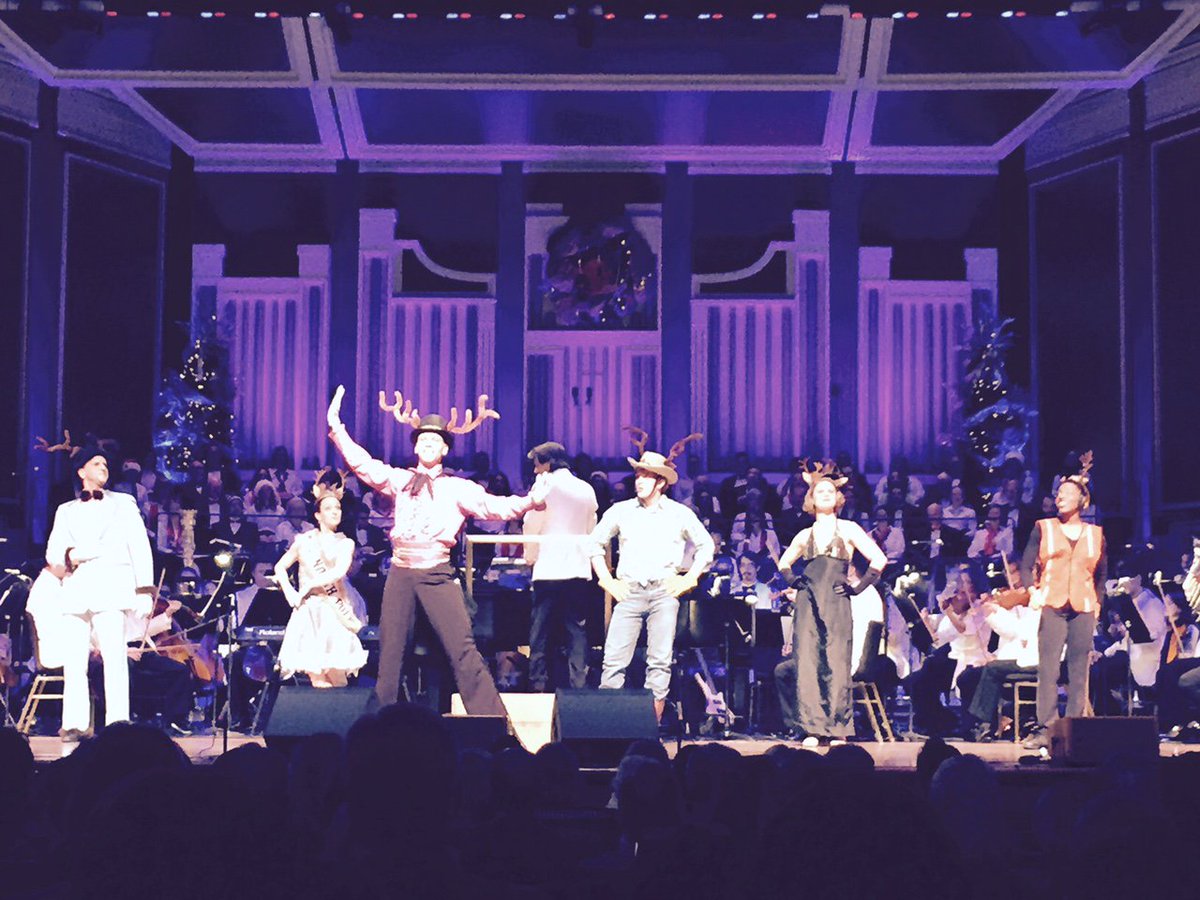 Attack Theater in Santa's Reindeer Skit
My favorite of the whole wonderful Holiday Pops evening was the Three Rivers Ringers. They are Pittsburgh's premier handbell ensemble directed by Nancy R. Lutz. They charmed the audience and it was just amazing to see them perform…another great treat. The Carol of the Bells with the Mendelssohn Choir was exceptional…great sound and fascinating to watch.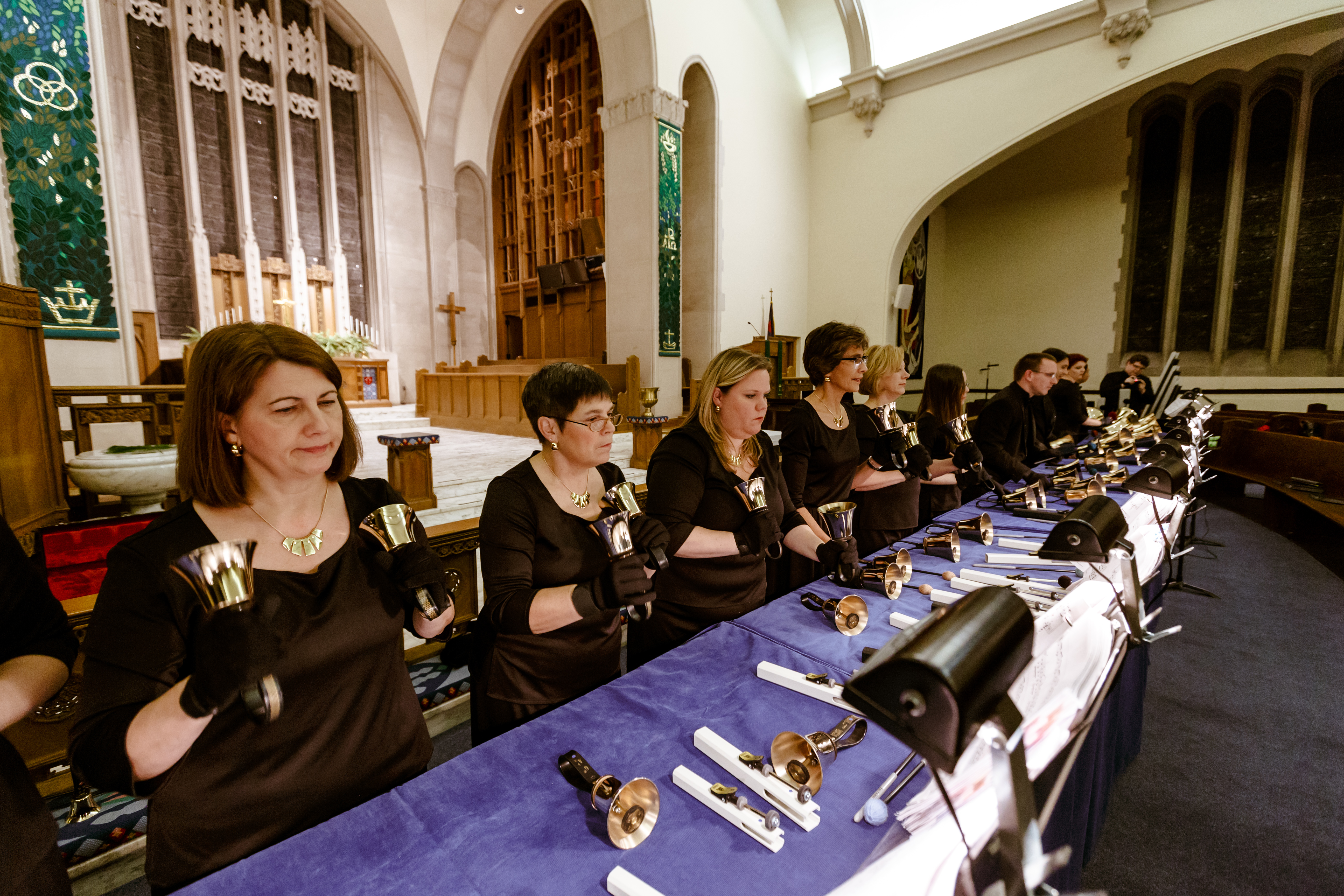 Chris Jamison and PositivelyPittsburghLive #podcast host,
Joanne Quinn-Smith
To add to the wonder of the evening a special appearance by Chris Jamison, local artist, who appeared as a finalist on The Voice" sang several songs including the one he did on national television, "Georgia on My Mind". His voice caresses the words and brings to mind to me Mel Torme (September 13, 1925 – June 5, 1999), nicknamed

The Velvet Fog, who was an American musician, best known as a jazz singer. Keep your eyes on our local guy…he has far to go… and if he keeps on track should have a wonderful career.
I thoroughly enjoyed my Holiday treat with the Pittsburgh

Symphony Orchestra,

The Mendelssohn Chor, Attack Theatre, Three River Ringers, Mr. Claus and Mr. Chris Jamison. Folks you don't need to go to New York find world class entertainment…we got it here in Pittsburgh. I suggest for your 2016 New Year's Resolution List make one of them get involved and support the marvelous artistic and musical scene in Pittsburgh…it is a sure winner all the time.
Still time to get your picture taken in front of Heinz Hall tree.



Written By: JoAnn R. Forrester
Host of Empress of Biz
Anchor Internet Radio Show on PositivelyPittsburghLiveMagazine.com
JoAnn R. Forrester is co-host of the Empress of Biz Talkcast and co-founder, president and partner in S. I. Business Associates, Small Business Solutions, LLC and Celebrate and Share. She is an entrepreneur, writer, business growth specialist, teacher, columnist and award winning writer. JoAnn specializes in helping small businesses grow and prosper. She is the co-developer of the PRICE IT PERFECT™ cost management system for small business, and has secured over 40 million dollars in loans and investment for her clients.