Title
Review of _
Heroes and Villains at the Pittsburgh Symphony
From: Roving Pittsburgher Report and PositivePittsburghLiveMagazine.com
Written By: Hank Walshak
A Resounding Musical Pastiche of Not-To Be Forgotten
Hollywood's Good Guys and Bad Guys by the PNC Pops
Even the most demanding film buff had to be pleased with Heroes and Villains, Conductor Lucas Richman's October 18 pastiche of film-music nostalgia. OK, to be more specific, the 18 pieces on the Heroes and Villains program carried me back to Hollywood's depictions of the good guys and the bad guys in films.

Lucas Richman via Pittsburgh Symphony blog
What was not to like? The opening piece, Rossini's "Finale" to the William Tell Overture, launched long-forgotten memories of that good guy, the Lone Ranger. The program's conclusion, "The Imperial March" by John Williams from Star Wars, recalled the frightening presence of that bad guy, Darth Vader, from Star Wars.
Musical master, Richman, lived up to his conducting and recording reputation for film scores like the Academy Award nominated, The Village, As Good As it Gets, Face/Off, Se7en, Breakdown, The Manchurian Candidate, and Kim Kittredge: An American Girl. In 2010, at the request of John Williams, Richman led the three-month tour of Star Wars in Concert.
To add to our pleasure, Richman introduced each piece and flavored his articulation with descriptions of the many artists he'd worked with over the years.
The PNC Pops was in ultra-fine fiddle, if I may say so, playing a variety of musical memory rousers. These included not-to-be-forgotten masterpieces like the "Parade of Champions" from Ben Hur, the "Love Theme" from The Godfather, and music highlights from Rocky. I remembered how Bernard Herrmann's slicing and chilling "Narrative for String Orchestra" from Alfred Hitchcock's Psycho. frightened me away from taking showers, but for a short time only.
The highpoint of Heroes and Villains came in the presence and vocal mastery of Sheena Easton. I loved her rendition of "Nobody Does It Better" by Marvin Hammlisch from The Spy Who Loved Me and Bill Conti's "For Your Eyes Only" from the movie For Your Eyes Only.
"Heroes and Villains" presented my first opportunity to listen to the Pittsburgh Symphony Orchestra Student Chorale, whose members include young men and women vocalists in grades 10 and 12 and college singers.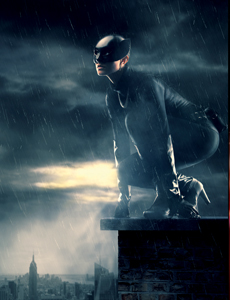 What a treat it was to hear their youthful voices interpret John Williams's pieces—"Battle of the Heroes" from Star Wars: Episode III: Revenge of the Sith" and "Dry Your Tears, Africa," from Amistad. Under the Direction of Christine Hestwood, these young men and women touched my heart with their professional, vocal accompaniment.
One segment in particular of Heroes and Villains caught my attention--the "Overture to Tarare" by none other than Antonio Salieri, contemporary of Wolfgang Amadeus Mozart. Before this, I had never experienced Salieri's music on a symphony program. Herr Mozart, I thought, would have been amazed beyond measure had he witnessed this. Truly!
By: Hank Walshak
Good News and Cultural Reporter
Hank Walshak, Founder and President of Walshak Communications, Inc., helps experts to be read, be heard, be seen, and be known. He assists experts in creating and delivering expertise-related content to differentiate themselves as experts.
He empowers experts to creatively articulate themselves and to stand out in the scarce space vis-à-vis their competitors in the markets they serve. He is adept at helping executives and business owners communicate their ideas in ways that energize and stay with their audiences.