Concert Review Diana Krall
with Pittsburgh Symphony Orchestra
by Good News Reporter, Joanne Quinn-Smith
From the candlelit stage sitting at a grand piano the British Columbia native softly peddled songs that reminded one of a young Peggy Lee.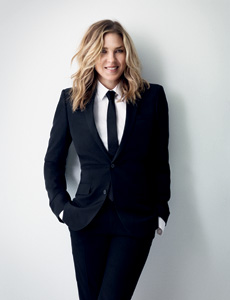 Her opening number, "Just Couldn't Say Goodbye" featured two of her five band members, Stuart Duncan and Guitarist Anthony Wilson. What talent and such a match to Diana Krall's.
Chris Walden conducted the symphony for Diana's rendition of "Do It Again," what a treat for the audience.
But the piece de resistance of the entire concert was Tom Watts "Temptation" featuring Mr. Duncan, the drummer Kareem Wiggins and even the bass player. Also loved the old movies and clips on the screen behind the symphony, I am sure it was just one more thing to attract and entrance new symphony attendees.
There were other great renditions like "Summer Song," "Let's Fall in Love," "Love Letters" and an old standard "The Sunny Side of the Street." What fun!
For those who remembered the 60's and 70's we were treated to Diana's renditions of "California Dreamin"" and "Operator" by Jim Croce.
Her finale was soulful and haunting, "Quiet Nights of Quiet Stars."
Truly this was a night of romance even with the early symphony performance of Overture to "Le Nozze Di Figaro" from "The Marriage of Figaro" by Wolfgang Amadeus Mozart and "Sicilienne" from Pelleas et Melisande, Opus 80.
Joanne Quinn-Smith, Award winning internet radio broadcaster, blogger, author and internet radio and TV network editor and publisher. Joanne is the owner and CEO, Creative Energy Officer, of Dreamweaver Marketing Associates, a successful Pittsburgh-based marketing company. Joanne is internationally known as the "Get Your Google On" Gal. But better known as Techno Granny™ to over one million accumulated online listeners worldwide. Joanne has created a revolutionary online NEW MEDIA platform in Internet broadcasting, blogging and other social media participation. JQS is the online publisher of PositivelyPittsburghLiveMagazine.com, an online community magazine to disseminate the Positive News for Positive Pittsburghers. PPL Mag is Pittsburgh's First Internet radio and TV network with syndicated channels and online radio and TV capabilities.